/
/
/
/
/
/
Parliamentary launch for Library Lovers Day
Parliamentary launch for Library Lovers Day
Author
On Tuesday 13 February, the second Parliamentary Friends of Australian Books and Writers gathering was held at Parliament House, Canberra for the the launch of Library Lover's Day.
Graham Perrett MP and Senator Linda Reynolds were on hand to hear authors, Alison Lester and Aunty Joy Murphy, illustrator Lisa Kennedy and education expert Laureate Professor John Hattie, highlight the importance of educational publishers and local libraries to Australian literary culture and education. 
Library Lovers Day was celebrated in libraries across Australia and internationally, with many library users, authors and politicians sharing their love for libraries on social media, using the hashtag #LibraryLoversDay.
Mr Perrett also mentioned Library Lovers Day in the House of Representatives the following day – Valentine's Day.
From left: Graham Perrett MP (Member for Moreton Qld, Co-Chair PFABW), Professor John Hattie (speaker, education expert), Rebekah Sharkie MP (Member for Mayo, NXT), Joel Fitzgibbon MP (Member for Hunter), Senator Carol Brown (Labor, Tasmania) Lisa Kennedy (speaker, illustrator of Welcome to Country), Alison Lester (speaker and author), Aunty Joy Murphy (author and speaker), Susan Templeman MP (Member for Macquarie) and Tim Watts (Member for Gellibrand).
Laureate Professor John Hattie.
From left: Aunty Joy Murphy and Lisa Kennedy.
From left: Paul House (Conducted the welcome to country) and Graham Perrett MP.
From left: Joel Becker (ABA) and Senator Linda Reynolds.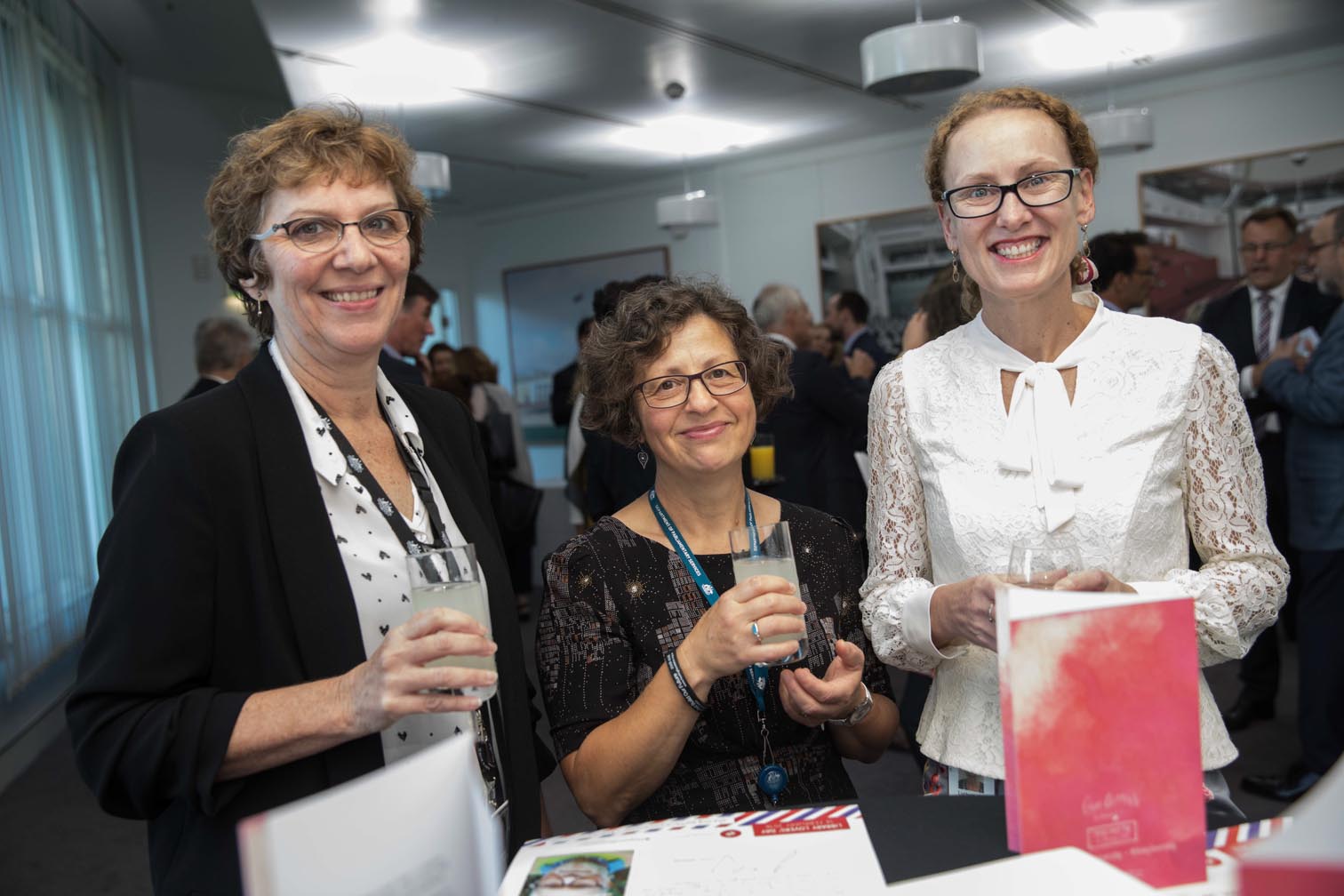 From left: Parliamentary Librarians Joanne James, Grisoula Giopoulos, Liz Luchetti.
From left: Mark O'Neill (CUP and APA Board), Michael Gordon-Smith (APA) and Graham Perrett MP.
From left: Lee Walker (OUP and APA Board), Karen Walker (ILF), Lyndall Osborne (ALIA), Alison Lester, Anne-Sophie Hermann and Sue McKerracher (ALIA).
From left: Olivia Lanchester (ASA), Brendan Eichholzer and Greg Bell (both ALIA).
Alison Lester.