May 6, 2022
Book industry event season is here!
The Australian book industry's most exciting day of the year will arrive on Thursday 9 June. The 2022 BookUp Conference, and the Australian Book Industry Awards (ABIAs) will take place back-to-back, once again at the ICC Sydney.
October 28, 2020
Publishing industry events go online
The Small Press Network and Australian Publishers Association are taking two key industry engagement opportunities online in November.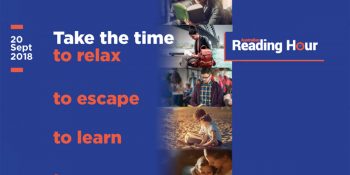 September 12, 2018
Feeling stressed? Pick up a book during the Australian Reading Hour
It comes as no surprise that reading books can be good for you, but did you know that reading can reduce stress more quickly than having a cup of tea? According to a study from the University of Sussex 1, reading can reduce stress by as much as 68% and it works faster than other […]